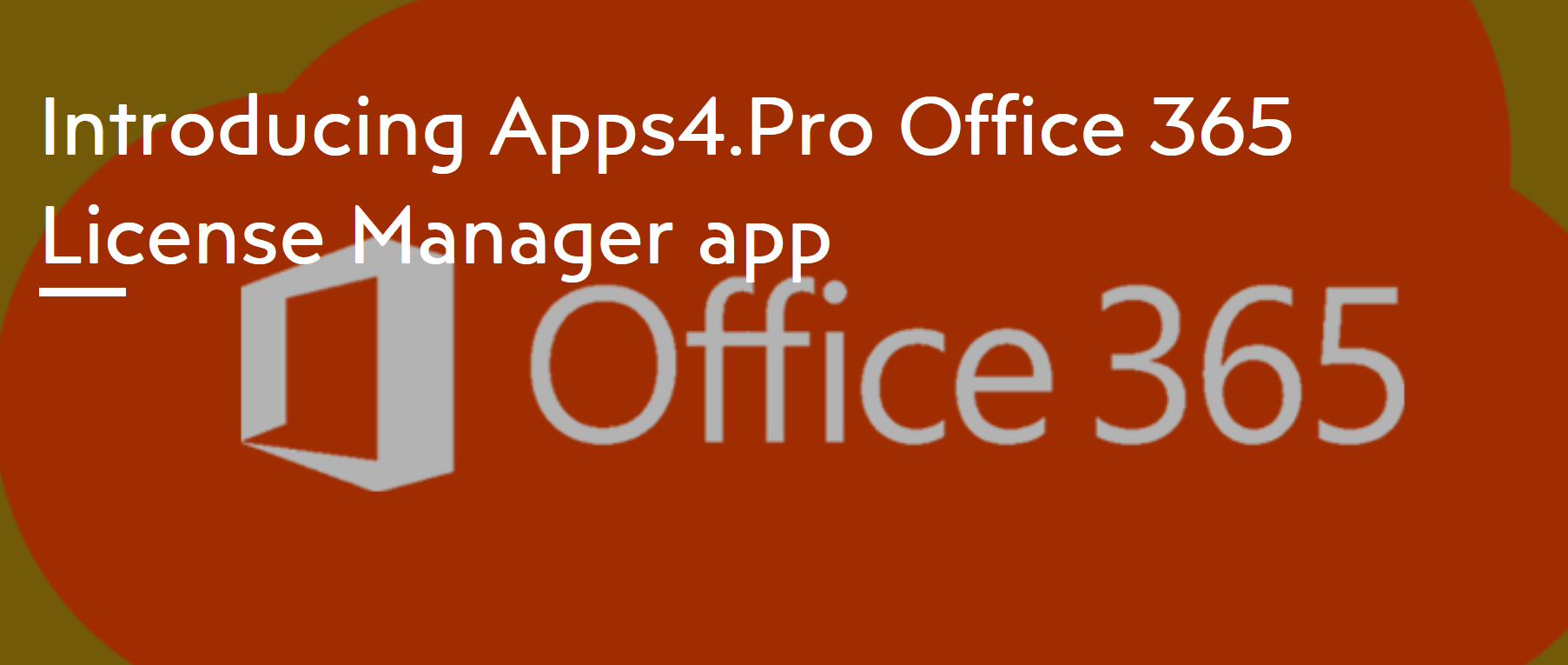 We are most happy to introduce you to our latest product, Apps4Pro.Office365 License Manager. Having a hard time in managing license for multiple users? Here is the best solution for your problems. Apps4.Pro O365 License Manager is a chrome add-in which allows you to generate Office 365 user and license-based reports and manage license for single or multiple users by importing users from CSV (Comma Separated Values) file. It is made available for both Windows and Mac users. It also includes an easy to access user interface

On September 12, 2016 Microsoft has announced the public preview of 'brand new' Azure Active Directory management experience in new azure portal.

Before syncing the on-premise AD with Azure AD, let's warm up with the basic concepts involved with this topic. Let's start with Azure AD; it is a service that provides identity and access management capabilities in the cloud. Azure AD can be integrated with existing on-premise AD for providing single sign-on functionality for their users to access the cloud applications. So it is essential for organizations to keep the identities in both on-premise AD and Azure AD to be in sync. To solve this sync requirement, we have Azure Active Directory Sync tool, which provides one-way synchronization from on-premise AD to Azure AD.