"Searching the web we came over the JiJi Password reset solution. It met our needs 100%. It has a very easy to use GUI and works exactly as we want. It was easy to set up the rights to whom the different IT-teachers should be able to change passwords for. The support from JiJi Technologies has been excellent, both in the pre-sale phase and after setting the system in production. We are very satisfied with our JiJi Technology password reset solution!"
Per Erik Mikalsen
SOLA KOMMUNE, Norway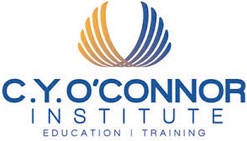 "Good product and excellent value for money! , Great friendly support if required. Recommended to many of my colleagues…"
Brenden O'Driscoll
C.Y.O'Connor Institute, Australia

"We were in a most needful situation to implement the solution on time. With the responsible support that we received from JiJi, we have evaluated it, tested and rolled out in production in a quick span of time. We were well supported. We are also able to brand the self-service password reset web portal as same as Kotak Securities easily. It's brilliant to update the Active Directory user details by themselves. Exciting to work with AD self-update, as it comes with JiJi Password Reset Suite. That's easy for everyone to rely on the contacts, as their location and phone numbers are updated by themselves. I prefer JiJi's solution a much because of their frequent updates and prompt support. "
Anil Kumar Nair
Kotak Securities Limited, INDIA