With JiJi Self Service password Reset you can allow users / groups / team to safely manage their password. It helps the administrator to delegate password management to other users manager or teams. Thus helps to save time of the Administrator / Helpdesk team.
Delegate Password Reset
Administrator can give Password Reset and Unlock permission to a group/user/team to manage set of users, group, OU and complete Domain. The following pic shows how can assign the Help Desk permission to manage users from specific OU.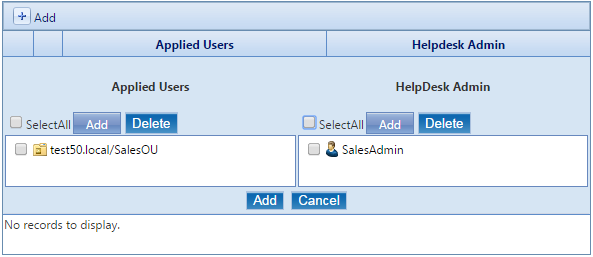 Multi Factor Authentication
The Help Desk admin can securely reset password or unlock account for the managed users by configuring their identity using multi-factor authentication to find the user's identity who requests for password reset or unlock account.
AD User Search to Pick User
Help Desk Password Reset supports directory search option to select a user to unlock or reset password. Directory Searcher displays user account status and its password expiration status.